Elephants and rhinos have been in the news a lot lately, thanks to British royals Prince Charles and William. Prince William's teamed up with celebrity friends like footballer David Beckham, retired Chinese basketballer Yao Ming, and Hollywood star Jackie Chan to shine a spotlight on the US$18 million dollar illegal wildlife trade industry. Check out some of the videos targeting consumers of ivory and rhino horn if you haven't seen them.

http://www.youtube.com/watch?v=FtcXav4cxKc

http://www.youtube.com/watch?v=GXDyDUTh_VE

Last week delegates from 46 countries, including China and Vietnam, key countries in the ivory and rhino horn trade, signed the London declaration, agreeing that wildlife crime needs to be treated more seriously. It's all very encouraging and does demonstrates some level of commitment by governments to addressing the problem. Time will tell if the effects of the conference will filter down to the ground and result in real improvements in elephant and rhino populations.

There's no time to waste. This week Kenya announced that in the first time in decades its elephant population is actually declining, and we know that two-thirds of Africa's forest elephants have disappeared in the last ten years (read BBC story on this here). The crisis is worsening. The demand for ivory and rhino horn must stop if we are to save these species.



We're about to add to the spotlight on this issue here in Asia. Our team was delighted to receive a letter of support from Prince William's office a few weeks ago, encouraging us in our efforts with the 'Let Elephants Be Elephants' awareness campaign in Asia. It's not every day that you get a letter from the Royals!




For the last year I've been working with Asian TV star, Nadya Hutagalung on the upcoming 'Let Elephants Be Elephants' campaign, which is designed to raise awareness of the connection between Asia and Africa in order to reduce demand for ivory. In a couple of months the Fox Network will air our 30 minute documentary on what we've discovered about elephants and ivory, from the wilderness of Kenya's plains to the ivory markets of Thailand. The documentary will go across Asia, including Thailand, Hong Kong, Singapore, Vietnam and the Philippines, on both National Geographic and National Geographic Wild channels. We hope that the documentary, along with public service announcements being aired at the same time, will go some way towards educating people in Asia about their role in what's happening in Africa.



Last week I was in Bali with Nadya and our producer, Ernest Hariyanto, making final changes to the script and edit, and it's amazing to see this project finally coming to fruition. So many passionate and generous people have helped us at their own cost and we are so grateful for their support for the cause. When we do launch in late April, we'll need your help to come to the Let Elephants Be Elephants website (due to go live soon at letelephantsbeelephants.org) and pledge your commitment to saying no to ivory - and then to spread the word!



On a different note, my safari to the Okavango this Nov/Dec has almost sold out, which is great news for those who got in quick! There is only one spot remaining so if you want it please contact me straight away. There is a lovely mix of Aussies and Singaporeans coming along and it's going to be a great trip, once in a lifetime! In the weeks ahead I'll be releasing details of the exclusive safaris I'll be leading to Namibia and Kenya in 2015 - so stay tuned for that. The Namibian trip will be to all my old haunts many of you would have read about in my first book, "Dry Water" (including the Namib Desert and Etosha) and the Kenyan trip will be all about elephants, visiting some of the places that are featured in my latest book, "Planet Elephant"! Register your interest with me now if you'd like to be first on the list for these adventures.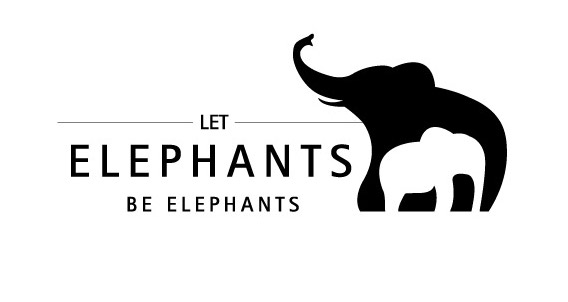 ---